Aveyond 4: Shadow of the Midst (PC Digital Game) – February 1st
Boyle Wolfbane wanted to rule the world. He failed. Miserably. Forced into retirement early, Boyle now spends his days arguing with haunted trees and scaring off the occasional knight. At least he still has Fang, his loyal storm wolf. Things could be worse. He could have been born a hero.
Spellweaver (PC Digital Game) – February 1st
Spellweaver is a free-to-play digital card game true to the classics of the genre, adding in several unique features for a new and fresh gameplay experience. With a focus of strategic depth and variety, it offers endless hours of fun in casual or AI matches, ranked play, drafts, and tournaments!
Albedo: Eyes from Outer Space (PS4 Digital Game) – February 2nd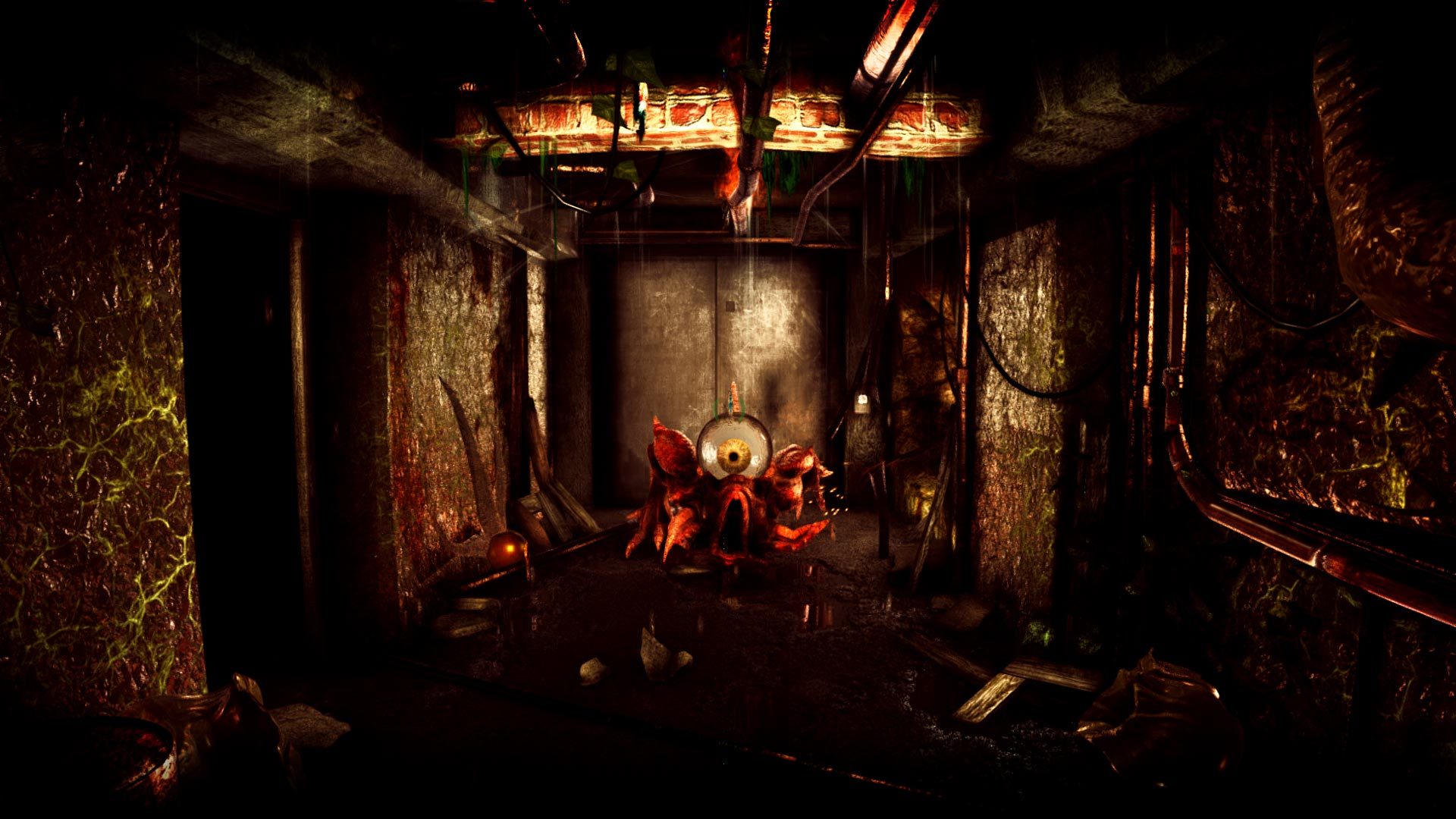 Inspired by 60s pulp sci-fi movies, Albedo: Eyes From Outer Space is a first-person adventure game. Working as a night-watchman at a partially abandoned, secret research facility, you are knocked unconscious by a nearby explosion. Waking in the complex's basement you look up and see a gaping hole in the ceiling. Escaping the damaged building is only the start of your troubles and as you begin to explore the base you encounter strange, unearthly organisms. Is this all because of some sort of biological experiment gone wrong? You'll need to fight for survival as you unravel the mysteries and solve the problems that lie ahead.
Calendula (PC Digital Game) -February 2nd
How to play a game that doesn't want to be played? Calendula is an experimental meta game about trying to play a game. Use your logic to thrive against conventions and get surrounded by a dark atmosphere.
Cobalt (Xbox One, Xbox 360, PC Digital Game) – February 2nd
Forget everything you've learned about combat. Cobalt's slo-mo mechanic lets you perform moves that other games can't comprehend. Discover the secrets of a distant colony in a cosmic campaign, take on challenges and rule the leaderboards, or face off against others in local and online multiplayer.
Crypt of the NecroDancer (PS4, PS Vita Digital Game) – February 2nd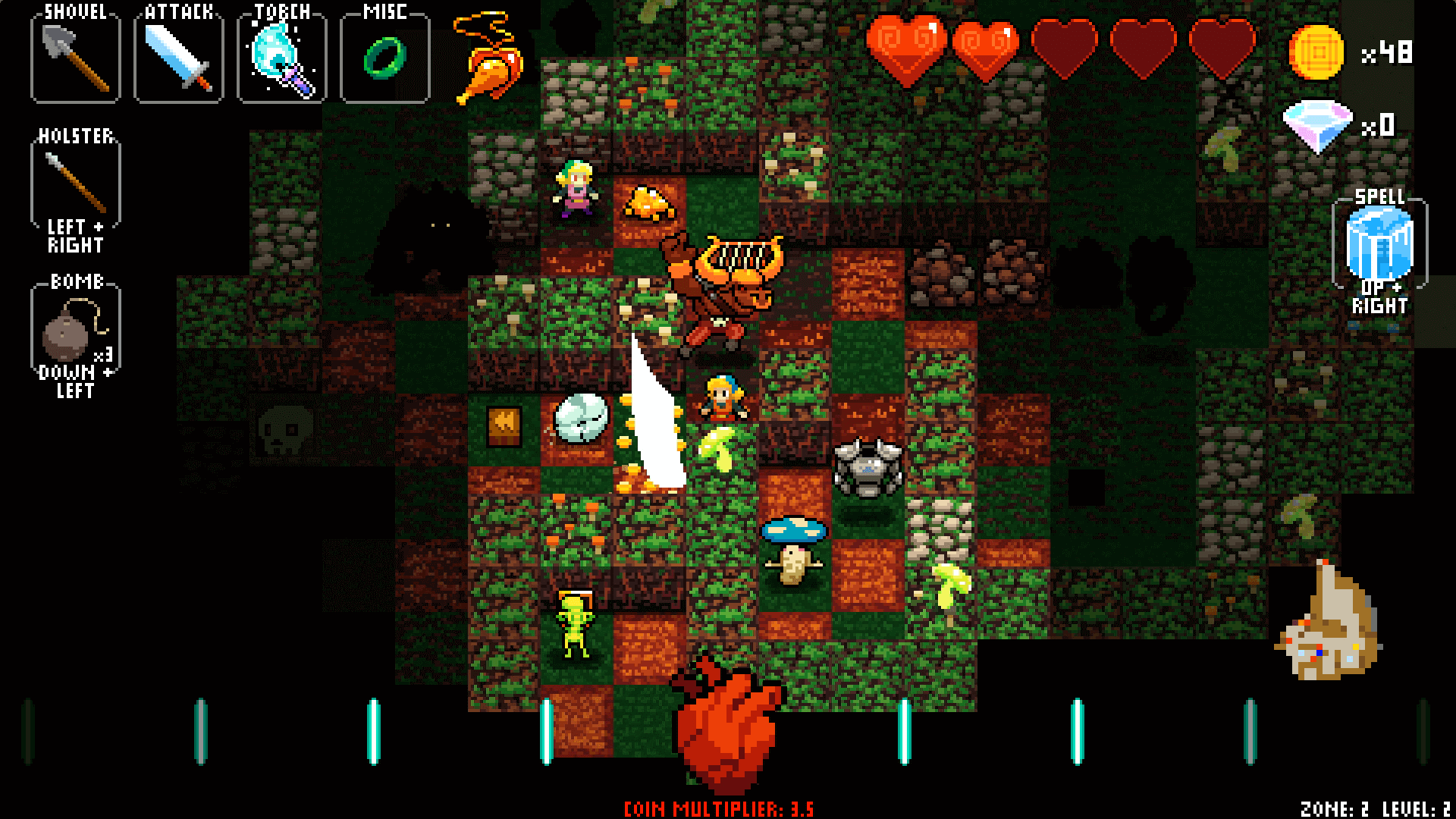 Crypt of the NecroDancer is an award winning hardcore roguelike rhythm game. Move to the music and deliver beatdowns to the beat! Groove to the epic Danny Baranowsky soundtrack, or select one of the 4 other included soundtracks!
Digimon Story: Cyber Sleuth (PS4 and PS Vita Digital & Retail Game) – February 2nd
In Digimon Story Cyber Sleuth, scan, raise, and train your faithful Digimon companions to battle by your side against a group of hackers.
Gravity Rush Remastered (PS4 Digital and Retail Game) – February 2nd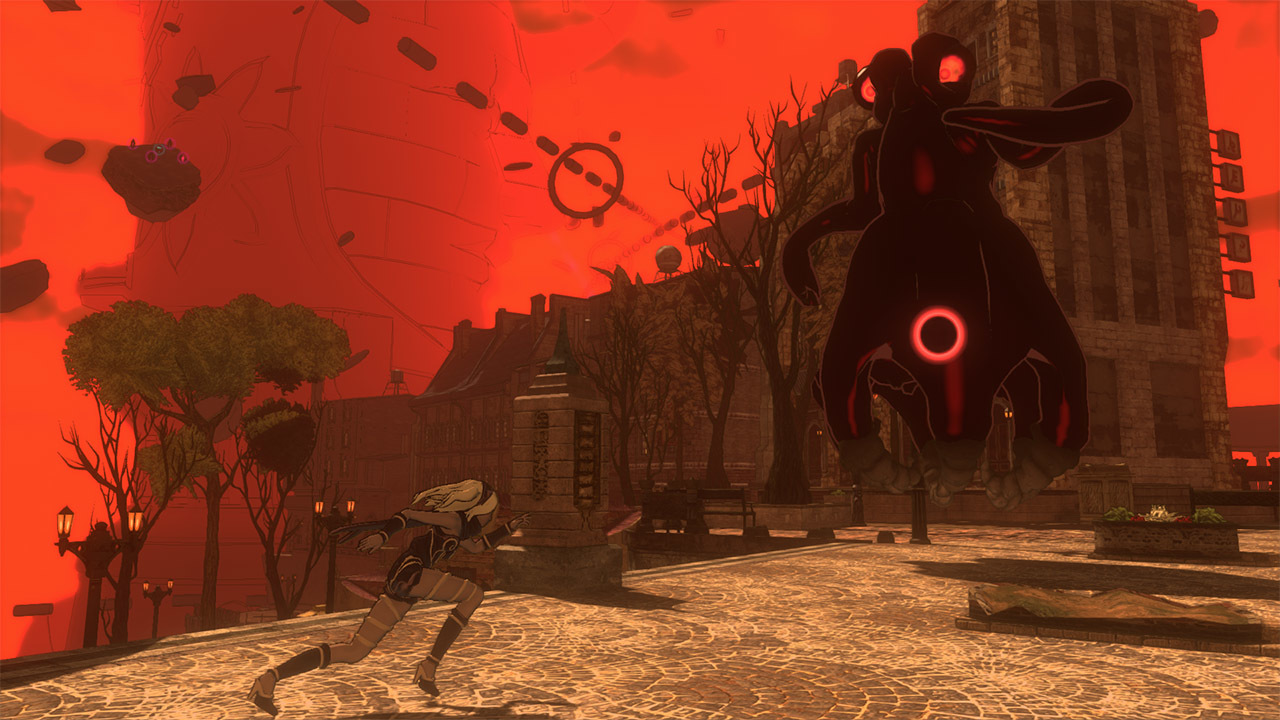 Gain a new perspective as Kat, a strong-willed girl trying to protect her future in a world that's crumbling to pieces. With incredible gravity-altering abilities, Kat is the only one who can salvage the floating city of Hekseville – if only she could remember who she is…
Megadimension Neptunia VII (PS4 Digital & Retail Game) – February 2nd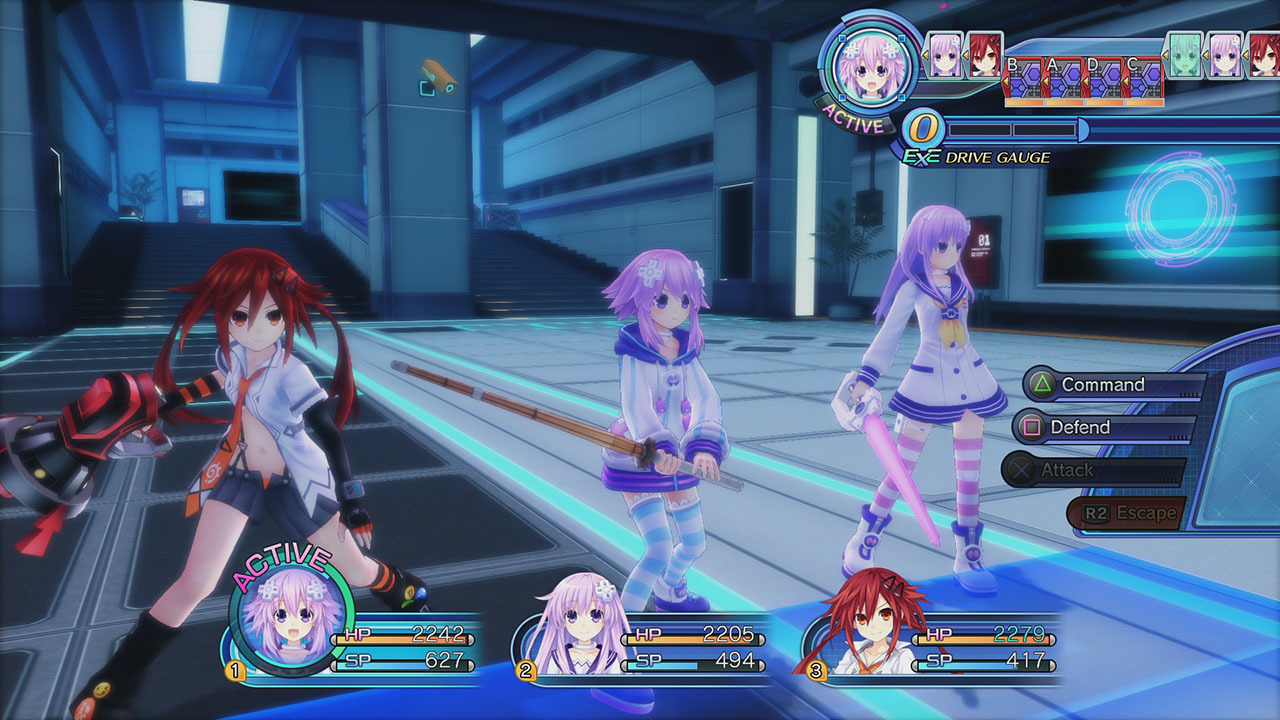 A new group has replaced Gamindustri's CPUs seemingly overnight, and Neptune's nowhere in sight! Warped into a decimated new dimension, the Nep sisters join a mysterious CPU's fight against a massive new threat to save the Zero Dimension.
Nitroplus Blasterz: Heroines Infinite Duel (PS4 and PS3 Digital & Retail Game) – February 2nd
The greatest heroines of the Nitroplus visual novels come together in a battle royale! Choose from 12 core characters (plus two DLC characters), bring any two of 20 partners, and build up your Power Gauge to unleash your awe-inspiring Lethal Blaze!
Not A Hero (PS4 Digital Game) – February 2nd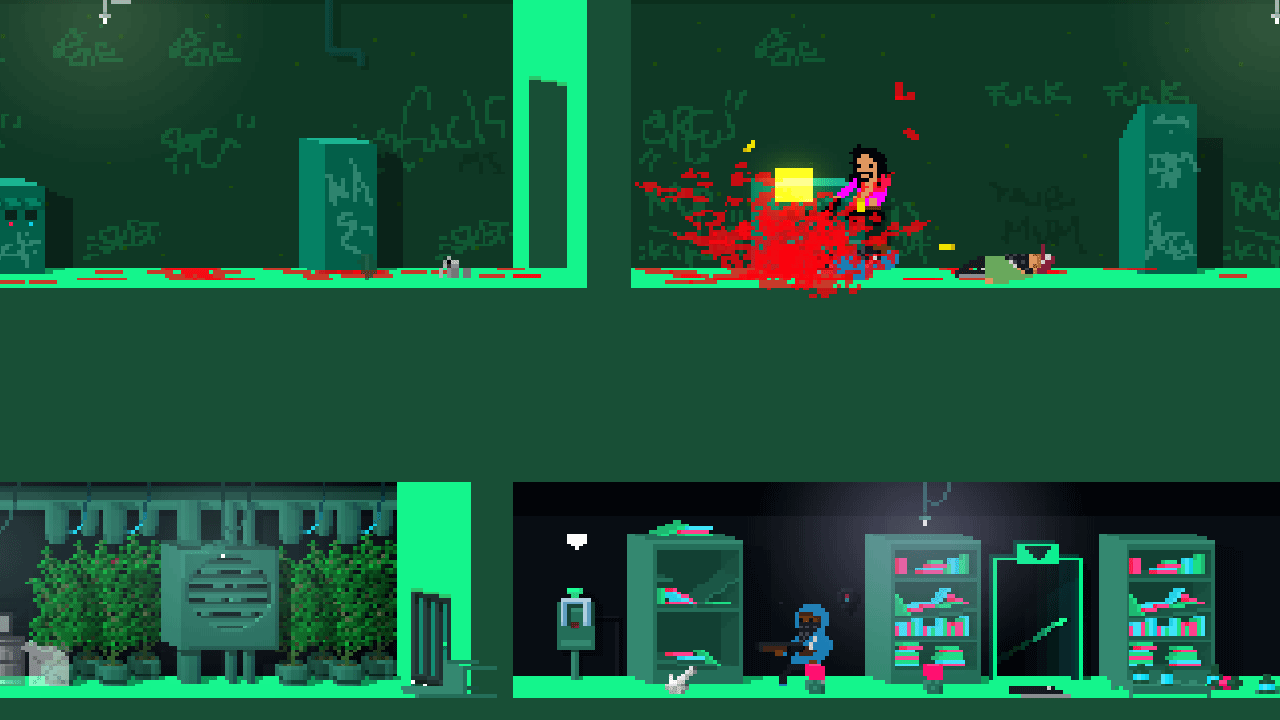 Professional assassin turned amateur campaign manager Steve is charged with cleaning up the city by an anthropomorphic rabbit and mayoral candidate from the future named BunnyLord.
Steve Jackson's Sorcery (PC Digital Game) – February 2nd
An epic adventure in a land of monsters, traps and magic. Journey across the deadly Shamutanti Hills and through the Cityport of Kharé, home to thieves, corrupt nobles and deadly mutants, as you attempt to recover the Crown of Kings. Armed with your sword, and over fifty spells with weird and wonderful effects, embark on a journey of a thousand choices where every one is remembered and will change your story. This is Parts 1 and 2 of a four-part series.
American Truck Simulator (PC Digital Game) – February 2nd
Experience legendary American trucks and deliver various cargoes across sunny California and sandy Nevada. American Truck Simulator takes you on a journey through the breathtaking landscapes and widely recognized landmarks around the States.
Fortified (PC and Xbox One Digital Game) – February 2nd
Fortified is an explosive strategy shooter where players will defend the Earth against a menacing Martian invasion in the 1950s. Play as one-of-four pulp inspired heroes as they fight swarms of terrifying robots with an arsenal of Cold War era weapons and experimental technology.
Shutshimi (Wii U Digital Game) – February 4th
Armed with your trusty bullet-morphing shotgun, defeat or make your way through waves of enemies and collect power-ups as you battle your way through each of the game's bosses. But there's a catch (there's always a catch): you've been cursed with an incredibly short attention span. Combat waves and upgrade cycles only last 10 seconds a piece, so you'd better act fast!
XCOM 2 (PC Digital Game) – February 5th
XCOM 2 is the sequel to the award-winning strategy game, XCOM: Enemy Unknown. Twenty years have passed since humanity lost the war against the alien invaders and a new world order now exists on Earth. After years of lurking in the shadows, XCOM forces must rise and eliminate the alien occupation.