PlayStation Experience and The Game Awards 2015 have come and gone, and it's a really weird week for games. You got nightmare fuel, dude getting hit with baseballs, a trivia game…it's a mixed bag this week.
Either way, I hope you enjoy the cavalcade of games, regardless of what platform you'll be playing them on.
Among the Sleep (PS4, Digital) (Out on 12/10)
Among the Sleep is a psychological horror game where you play as a two year old child. You get to experience the world through the eyes of a toddler with a vivid imagination that could easily scare your pants off.
Baseball Riot (Android, iOS, PC, Windows Phone and Xbox One)
Baseball Riot is a humorous physics based puzzle game. The player, as the baseball star Gabe Carpaccio, must travel through the US and clear more than 100 levels bristling with Explodz energy drink crazed villains. The gameplay is easy to pick up and play; the player simply lines up a shot, swings the bat and sees the ball knock out obnoxious fans, leery catchers, biased umpires and more. The player must bounce the ball of walls and obstacles to get the goons lurking behind cover.
Battle Trivia Knockout (PS3, Digital)
Battle head-to-head in this fast-paced trivia action game and knock out the competition! Over 1,000 questions are both presented on screen and spoken by the Trivia Sensei.
Blood & Gold: Carribean! (PC)
A much more improved version of the original project "Caribbean!" (released earlier this year). Free for all current owners of the game on Steam and GOG.
Bombing Busters (PS Vita, Digital, Out Now, Cross-Buy with PS4)
Have a blast! Bomb oodles of nasty critters in a series of 30 wicked mazes. Defeat hellish bosses in heroic fights! Embark on a hilarious journey with the witty Dr. Wallow to conquer the galaxy in this explosively fun arcade game!
Choice of the Petal Throne (Android)
"Choice of the Petal Throne" is a 124,000-word interactive fantasy novel by Danielle Goudeau, where your choices control the story. It's entirely text-based-without graphics or sound effects-and fueled by the vast, unstoppable power of your imagination.
Digger: A Puzzle Quest for Hidden Gems (Android, iOS, Windows Phone)
In Digger, the user plays as Lily, a young archeologist who enters in her grandfather's footsteps in a quest for the ultimate treasure, fame and glory.
Devil's Third (Wii U)
Devil's Third, an upcoming shooter game with melee combat from Valhalla Game Studios Co., Ltd. and renowned game developer Tomonobu Itagaki.. The game is an over-the-top, third-person action shooter that combines modern military weaponry with ninja-style swordplay and melee combat.
Earth Defense Force 2: Invaders from Planet Space (PS Vita, Digital & Retail)
Earth Defense Force 2: Invaders from Planet Space is an expanded remake of the second entry in the acclaimed action series. Helmed by the original developers at Sandlot, this is the definitive version of what fans typically consider to be the best EDF title.
Earth Defense Force 4.1: The Shadow of New Despair (PS4, Digital & Retail)
We knew they were coming. We did all we could to prepare. But they still set the world on fire. Ravagers, we called them. The world's militaries fought them with everything they had, but in the end, only one force stood a chance: The EDF.
Guns, Gore & Cannoli (PS4, Digital)
You are Vinnie Cannoli, who is sent on a mission to find a Goodfella who has gone missing. However, as soon as you set foot ashore, it becomes clear that Thugtown is overrun with zombies and other evil. You need to put on your best wiseguy-face and help Vinnie deal with the scum that is invading the city.
GRID Autosport (Mac)
GRID Autosport's refined handling encourages players to adjust their technique to get the best out of each vehicle as they tackle five very different driving disciplines, each demanding a distinct set of skills. Players take on aggressive pack battles in Touring events, maintain focus in all-night Endurance races, master the precision of Open-Wheel driving, sharpen their reaction times on the tight corners of Street circuits, and finesse their car control as they slide their heavily modified machines around Tuner courses.
Red Game Without A Great Name (Mac, PC)
Red Game Without a Great Name is a 2D puzzle arcade game where you control a mechanical bird carrying a secret message. You goal is to deliver a letter to a recipients cage, actually to 60 of them.
Reverse x Reverse (PC)
A cute, quirky, and utterly challenging puzzle-platformer, Reverse x Reverse is the latest game from the Japanese development studio, desunoya.
RollerCoaster Tycoon World (PC)
With RollerCoaster Tycoon World, Atari is bringing back the incredible theme park experience to PC gamers and introducing a variety of thrilling new features.
Rytmik Ultimate (3DS, iOS, PC)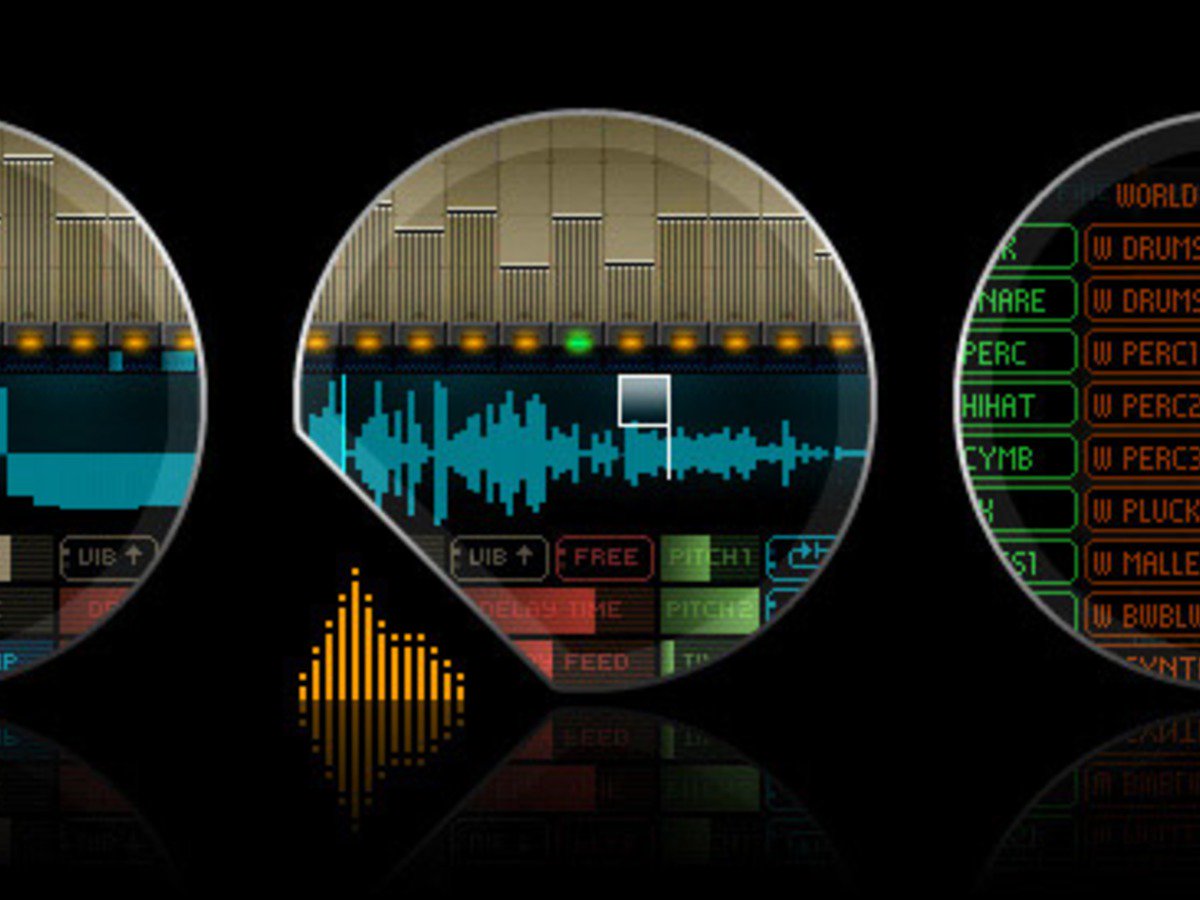 Rytmik Ultimate is a powerful pocket music station allowing you not only to play with samples and musical instruments but also to mix them together, shape them and create music clips or tracks for your Friday night set-list.
Slashin' (iOS)
Mobile 2D hack'n'slash with complex game mechanics, random generated maps, dynamic lightning, customisable characters, quests and skills system, smart AI scripts, online PVP arena, and much more.
Spunge Invaders (iOS)
Spunge Invaders is a 2D arcade game where players must defend their water from invading Spunges. Destroy enemies before they soak up your precious water supply and return to their home planet. Equip fun and destructive power ups like increased fire rate, slow motion and lasers!!! Choose from 14 unlockable heroes each with their own unique art style and canons.
Starpoint Gemini 2 (Xbox One)
Starpoint Gemini 2 will take players on a breath taking journey, with dark secrets and unimaginable twists that will finally unveil the incredible truth.
SteamWorld Heist (3DS, Digital)
A turn-based combat in space merged with a survival with roguelike elements. It also features a slightly modified character art style and randomised levels.
Taco Master (PS Vita, Digital)
Fast-paced, finger-flicking fun, it's time to put your reactions to the test! Become a real Taco Master and make tacos as they should be made, drop the ingredients on a tortilla and deliver it to the order, easy!
Terraria (3DS, Digital)
Terraria features exploration, crafting, construction, and combat with a variety of creatures in a randomly generated 2D world. The game received positive reviews from critics, and over 12 million copies of Terraria have been sold as of June 2015.
The Four Kings Casinos and Slots (PS4, Digital)
Immerse yourself in a social multiplayer casino experience. Create an avatar, earn rewards, and win big! Play all of your favorite casino games including Poker, Slots, Blackjack, and more!
Yakuza 5 (PS3, Digital)
The legendary dragon returns to the criminal underworld of Yakuza. Kazuma Kiryu, once known as the Dragon of Dojima, was living a quiet life as a taxi driver in Hakata after severing all his ties with the underworld. However, at the dawn of the bloody war between the Tojo Clan and the Omi Alliance, Kazuma is forced to accept his inescapable fate and returns to a life filled with crime.
Zotrix (PS4, Digital)
Zotrix is arcade space shooter inspired by early shooter games on arcade machines from the 80's and early 90's. Designed for all generations, it contains missions with nice and colorful enemies while focused on the arcade element of gameplay.